PARTS - COMPETITIVELY PRICED NEW, USED AND NON-GENUINE PARTS
Over the years, Gaamben has formed a lasting relationship with a large number of suppliers. The advantage of using Gaamben is that we research all parts options for each repair. This allows us to offer a huge range of options for parts supply - new, used and non-genuine - all at competitive rates.
For our onsite commitments we carry a large range of oil, filters and spare parts suited to each project's commitments and machines. These are stored in our onsite containers. We also determine what parts for the machines are deemed to be critical stock. These, too, are sourced and stored on site to increase machine availability by reducing repair time.
Parts can be generally sourced overnight from major suppliers.
Our aim is to minimise machine downtime and enable our clients to maximise their return on capital they have invested in each machine.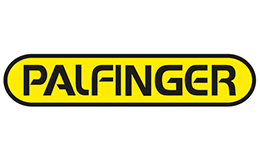 PERFORMANCE AND PROFESSIONALISM • SAFE AND RESPONSIBLE
CRANE REPAIRS • EARTHMOVING REPAIRS • FACILITIES AND TOOLS • PARTS • MACHINE MANAGEMENT • SALES